I've been visiting this site for at least six months, but I never thought I'd have to post here…
I'm currently situated in an area around Tampa, and every day, I read the free newspaper, Tampa Bay Times ("TBT"). I flipped through, and then, something, dead center of the page caught my eye. I squinted my eyes and brought the paper in close, and yeah–American McGee's Alice!
I'm not sure if it was traced or thrown through some filters in photoshop, flipped, and other knives added, but I'm damn surprised no one caught it… Now, I did call up and the manager was unavailable, but the woman who answered looked at the add and her voice sounded very shocked (but it may have been my imagination). Still, I scanned it in for you guys–maybe someone can get in contact with that manager…
Rip (click for larger):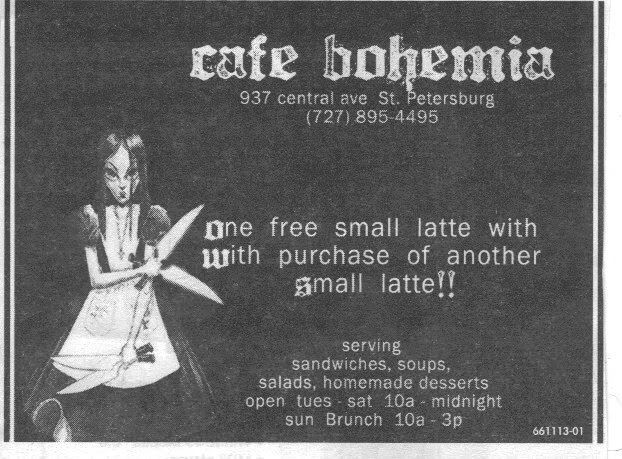 Originals (pre and post CG; click for larger):
Edit: It's apparently a small cafe (as expected), but does that make it right?
Also, someone pointed out that the Cheshire cat's tail is still visible on her dress. I laughed pretty hard once I actually looked and noticed that. Also, if you look closely, the astrological symbols are still on there as well.