A while a go i found a shop selling ripped designs from artists like sixten. Because of this I consciously drop back in to make sure they dont sell any more dodgy shit. Today i went in and found a blatant rip from Ben Frost. You can see that "Supernova" ( the t-shirt label) have changed a little from Ben's design but not that much. I have just sent Ben an email and am looking forward to his reply.
The funny thing is that with a few phone calls i found out that the guy that owns the shop also has his hand in the Supernova. Will keep you updated with what happens
Ben Frost Design

This is the shirt from Supernova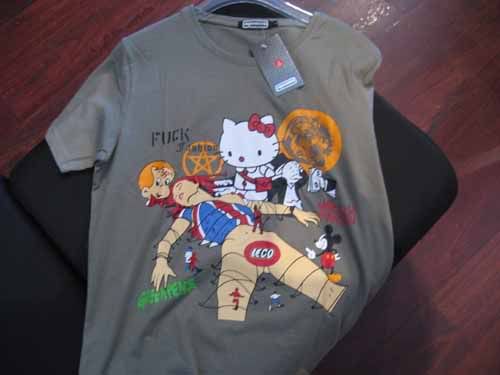 what do you all think??