It blows my mind why even a semi big design studio thinks they can get away with stuff like this. Horsebites, a designer working for The Black Axe recently posted this rip on the music industry design site Band Job, but it is definitely worthy of a mention here. His artwork was victim of a pathetic tracing job by the "design firm" Bestial Design. These guys are insane for trying to pass this off.
Here is Horsebites original design for the clothing company Electric Zombie
Here is the pitiful traced image that Bestial Design smacked on the cover of Carne, a "visual arts magazine" pfft…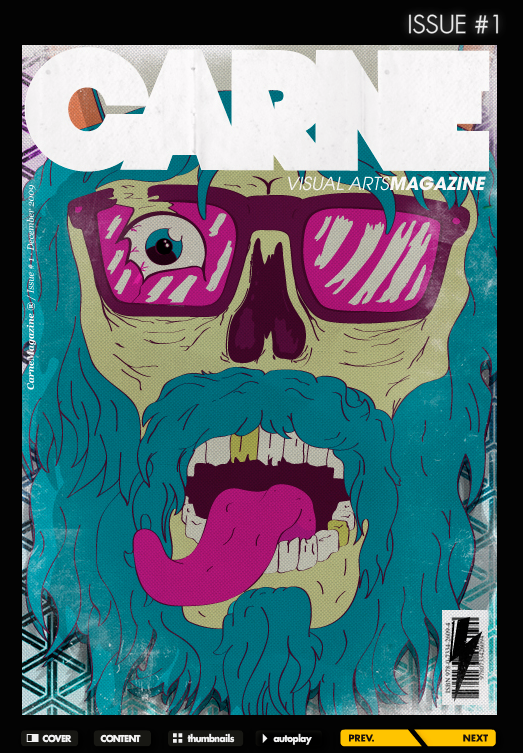 and to add insult to injury these thieves had this crap featured in Computer Arts Magazine!! WTF!?